See on Scoop.it – MISSION X SUPPORT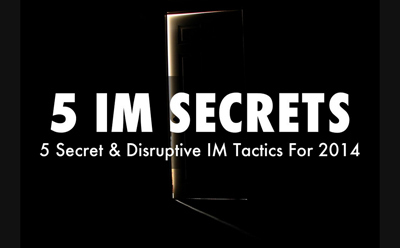 5 Internet Marketing Secrets
Some of these 2014 "secrets" such as ecommerce and social media may not feel very secret, but there is still plenty of "blue ocean" in them still. Ecommerce creates great content marketing support for less and less effort (to create the story) so every website should have a store now even if all they sell is their logo merchandise.
Social media is ubiquitous but not embraced. Our recent Ecommies Study of social media for top online retailers (http://bit.ly/1gATp9p ) proved many have social media accounts but few are "social businesses".
5 Secrets Blog Post on ScentTrail Marketing
http://bit.ly/IYZIo8
5 Secrets Haiku Deck
http://bit.ly/1k6uJFu
See on scenttrail.blogspot.com