See on Scoop.it – elisatangkearung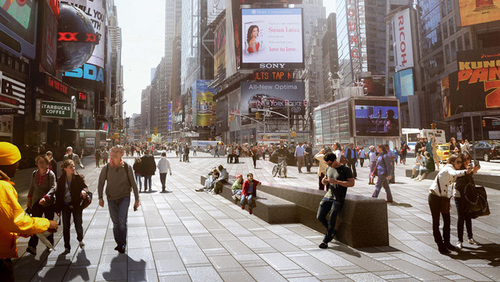 Architecture firm Snøhetta has concluded the first phase of a major overhaul of New York's Times Square, continuing the initiative started in 2009 to pedestrianise large sections of the popular tourist destination.
The $55 million reconstruction project is the largest redesign of the square in decades and encompasses the transformation of five public plazas between 42nd and 47th Streets, which will be entirely reconstructed to remove any traces that vehicular traffic once ran through the square along the Broadway…
ELISA TANGKEARUNG's insight:
HE said : Don't look at me or your brother & your sister FROM THE "crowd"….TAKE A LOOK them from "THAT CROSS"! where HIS LOVE make EVERYTHING IS DONE!!!..
See on www.dezeen.com