See on Scoop.it – elisatangkearung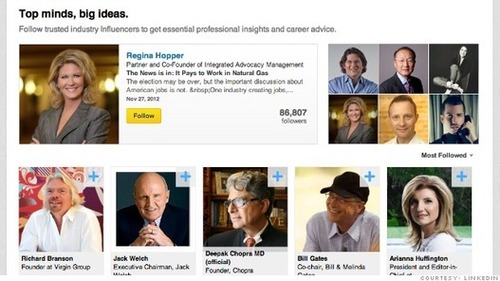 The business-focused social network opens its publishing platform to its members, raising lots of questions.
Ryan Roslansky, head of content products for the company, strenuously rejects LinkedIn's media ambitions. Or at least he refuses to address them head on. "We are not approaching this from a publishing or media-company perspective," he told me last week.
The "this" in question is LinkedIn's announcement that it is opening its "publishing platform" to all its 277 million members, beginning with a test group of 25,000. The move essentially means providing a juiced-up blogging tool to LinkedIn users, but with a twist. Blogging sites like Tumblr (owned by Yahoo) or even Medium, the new site run by Twitter (and Blogger) founder Evan Williams, are relative free-for-alls. Post your blog, tell other people about it using social media, and hope someone will see it.
A post on LinkedIn is targeted at the people already in your professional network. "Your LinkedIn identity is your professional profile of record," Roslansky says. Adding the ability to post long-form professional information, he says, "helps to ensure someone can stand out and look better in their career."…
See on tech.fortune.cnn.com